OK, it's finally getting cold. The windchill will be sub zero here by morning, but gotta work. It's been a while since it's been chilly enough to get out and get useful data and practice, but this afternoon was good enough. Let's hear and see what everyone's been up to in the winter climes....
RIFLE: Remington M700 Milspec
BARREL: Factory 24", 5R 1:11.25" twist barrel
SCOPE: Nightforce 5.5-22x56
RINGS/BASES: Badger 20MOA
BRASS: Lapua
POWDER: RL15
BULLET: Sierra 175gr Match King
CHARGE: 43.0 grains * (slightly above max in some manuals)
PRIMER: PMC-R
OAL: 2.835"
TEMP: 23*F
WIND: 3-8 NNW
SKY: Overcast
PRECIP: Light snow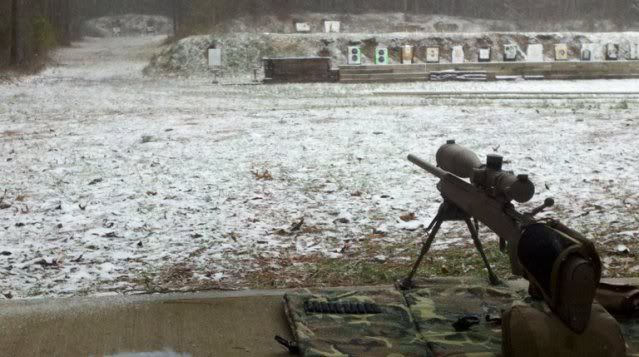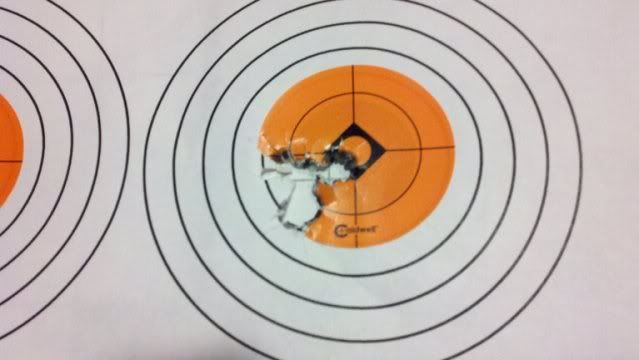 100 yards, 5 shots, 175 SMK, .457"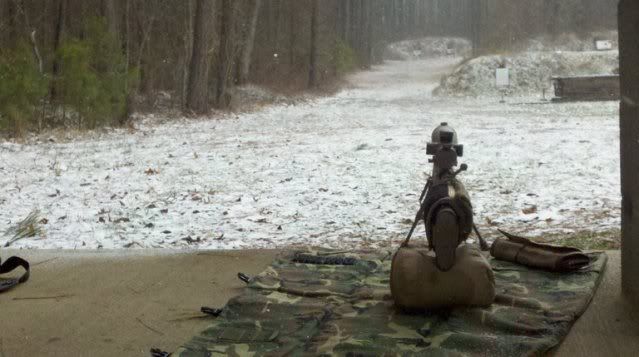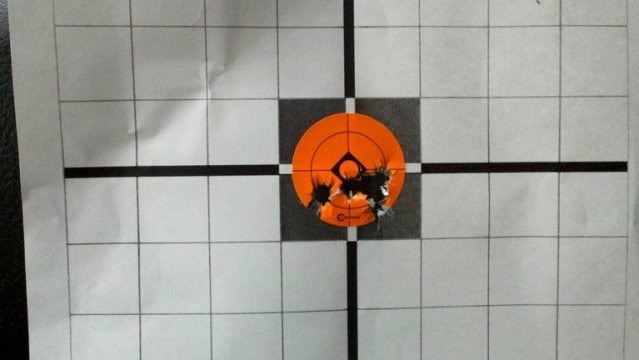 200 yards, 5 shots, 175 SMK, .849"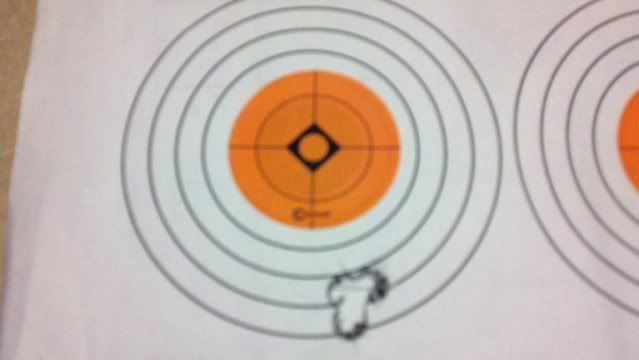 100 yards, 3 hsots, 110 Vmax & H322, .305"
I tossed in some dry fire from sitting to make things interesting. The swirling snow made for entertaining wind reads. Yes, M700s are still a b1tch to fill the internal mag rapidly or well when using gloves. As noted in other posts, winter clothing can affect contact points and consistency. I'd practiced enough with my scoped slug gun recently plus a few other rifles to negate any major issues with that, but it sure helps to fine tune each piece. The Gunners gear rear bag worked perfectly, and the ammo wallet HG made was VERY nice to use when the snow was flying - just flip the tri-fold over, and it's tidy and dry. All in all, a good day at the range.